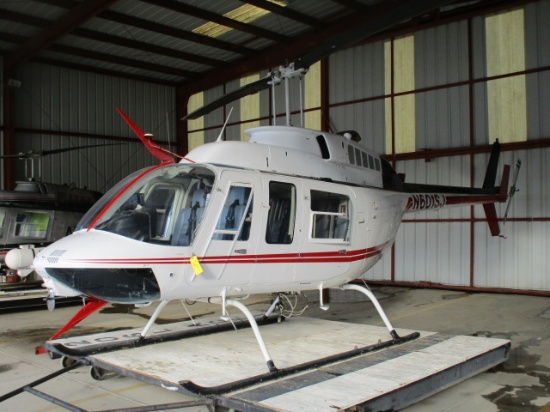 San Joaquin Helicopters, Inc. Auction
Saturday, December 7, 2019 | 9:00 AM Pacific
Auction closed.
San Joaquin Helicopters, Inc. Auction
Saturday, December 7, 2019 | 9:00 AM Pacific
Description
Complete Liquidation of San Joaquin Helicopters, Inc. ~ Delano, California

This Auction will include (3) Flying Bell Helicopters, (2) Piper Fixed Wing Aircraft, Ag Cat Project, Vehicles to Include Fuel Truck, Stake Bed Truck, Helicopter Support Trucks, Water Truck, Several Pickups, Travel Trailer, Enclosed Trailers, Etc.
Good Selection of Shop Equipment, Aircraft Tugs, Hand Tools, Specialty Tools & Test Sets, Tail Boom Jig, Bell Helicopter Tooling, P&W Tooling, Allison Tools, Main Rotor Blades, Bambi Buckets & Cargo Hooks, Very, Very Large Bell Helicopter Inventory for Bell 204, Bell 206 & OH-58, Bell 205 & 212 Inventory, PT-6T Combining Gear Box, Allison Engine Inventory, Starter Generators, T-53 Inventory, Large Amount of New Hardware, Electrical Inventory, Avionics & Instruments, Isolair Belly Fire Fighting Tanks, & Seeder Spreader, Etc.

Note: This Will Be a Large, Long 2-Day Auction! For a Complete Brochure & Pictures go to www.starmanauctions.com and Click on San Joaquin Helicopters, Inc. Under Upcoming Auctions.